"

We've come too far to turn back now"
— Martin Luther King, Jr.
Press Kit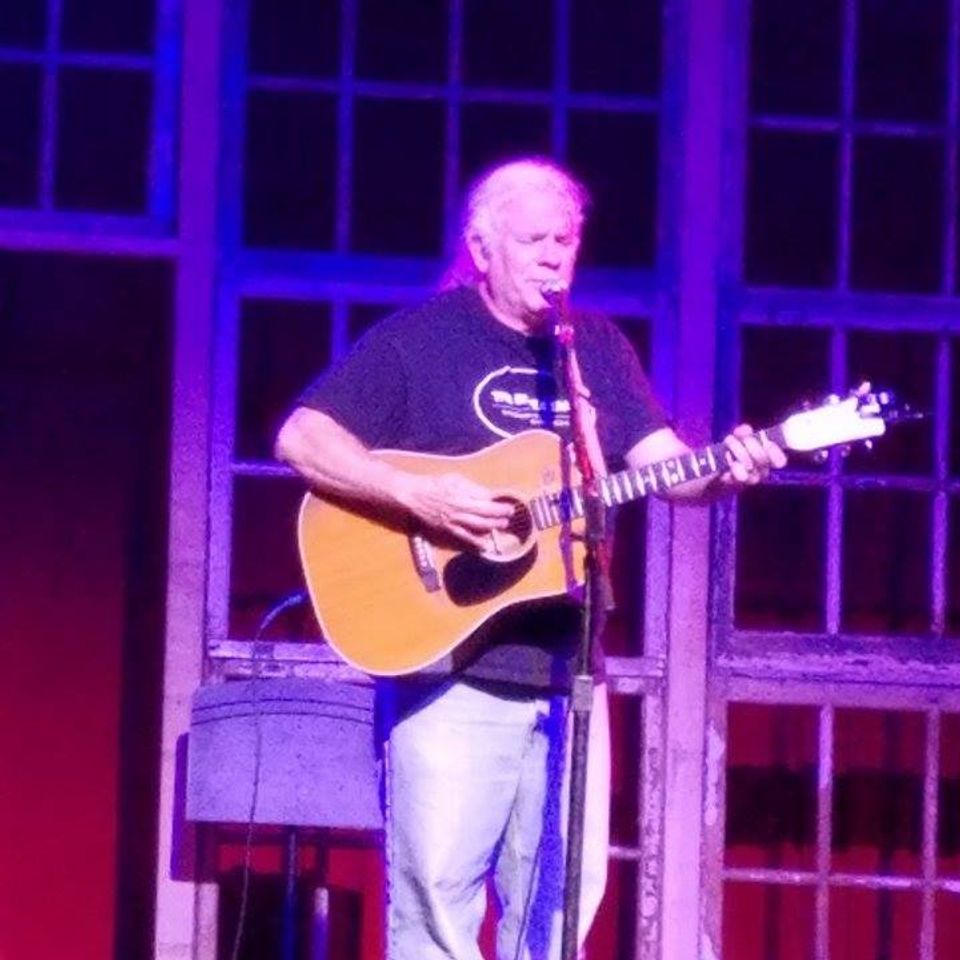 Add a heading
Add a subheading
Butch ZIto ~ Singer/ Songwriter
301 Stanton Road ~ Wilmington, De 19804
butchzito@gmail.com
302 521-9053
Personal: Born in Brooklyn, NY.  January 15, 1956
Awards and Achievements:
Butch Zito was awarded the 2014 Established Fellowship in Folk Art-Music from the State of Delaware and the National Endowment for the Arts. 
This honor is in recognition of his artistic accomplishments, musical expertise &  gifted songwriting skills. 
Tall Grass – AMMA 2008 American Marijuana Music Awards; best hemp song
Chicken Squawk – MDC ~ Punk Rock Hit
Burned on Love/Texas Town – Single released in 1983 used for warm-up music on Grateful Dead Summer Tour
Performed with:
Pete Seegar, Michelle Shocked, Canned Heat, Loudon Wainwright, New Riders of the Purple Sage, Townse Van Zandt, Mickey Hart, Left Over Salmon
Current Bands:
Solo Singer/Songwriter ~ story teller
Stackabones ~ signed by Relix Records 1990, sold 20,000 CD's.  currently performing the East Coast Jam Festivals
Underground Railroad ~ Acoustic "Butchiegrass", roots, Americana, originals with bluegrass overtones
Porch Chops ~ Americana Jam cover/original band
Current Release:
Pacem in Terris  live @ The Zito Farm (various artists) 2017
Freedom Fighters (Solo ~ Single) 2018
Current Projects:
            Three Chords and the Truth (Solo)
            Roll Them Bones (Stackabones)
Zito Farm Music Series (www.facebook.com/butchzitofarmer.com)
                        Home to Pacem in Terris Benefit
            Home to Xtianstock Music Foundation
Current Releases and Discography
Burned on Love/ Texas Town ~ Recorded in Austin, Tx., released on vinyl 1983. single was used as warm-up music for Grateful Dead summer Tour 1983
Stackabones (The Blue Album) ~ Released on Relix Records. 1990 – 20,000 sold
BZB - Last Chance Hotel ~ Inspiration for Mad Sweet Pangs "Jam Rock"
released 1995.  Tall Grass re-recorded as 13 minute song. - released 1995
Butchie Songs ~ Recorded and produced by Marc Moss.  Acoustic oriented w/
Roslyn Town, Your Love and Ain't No Rush - released 2006
Live @ 4W5 ~ 17 Delaware songwriters recorded live at the infamous 4W5 in downtown Wilmington - released 2006
BZB - My Words Ring True - Jam Rock showcasing songs by Butch Zito and Frank Milewski. Indian Song, Lilly Mae, Change of Heart - released 2008
Incognito Zito ~ Singer/songwriter release w/Tolena, 70's Child, Heritage, Feather on Your Wings.  Released 2010
Zito's Bakery (Flying Butch Zito Brothers and Sisters) ~ produced and recorded by Marc Moss. In the spirit of The Flying Burrito Brothers, and Gram Parsons Mad Sweet Pangs version of "Your Love".  Train Down the Track ~ Released 2011
The Wax Still Drips (Stackabones) ~ Americana Jam Band w/Howard Wales Dancin' with Bill, Golden Coconut, Bring You Home. ~ released 2012
Freedom Fighters (Solo) ~ A "Single" A song about Harriet Tubman and one about The Statue of Liberty – Mother of Exiles ~ released 2018